All professionals at Solanki Dentistry maintain the highest levels of accreditation and pursue ongoing education to stay abreast of the latest trends in the medical field. Read on to learn more about our staff's experience and training.
Dr. Surendra P. Solanki.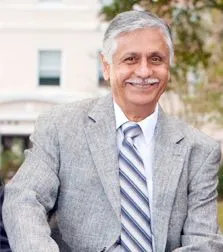 Dr. Solanki graduated from University of Bombay in 1975. He then worked in Kenya at a National Hospital in Nairobi. He moved to Jacksonville Florida and has owned and operated a private practice ever since 1982.

Professional Associations:
American Dental Association.
Florida Dental Association.
Northeast District Dental Society.
Jacksonville Dental Society.